ROWDY FLAT MTB TRAILS
(Yackandandah)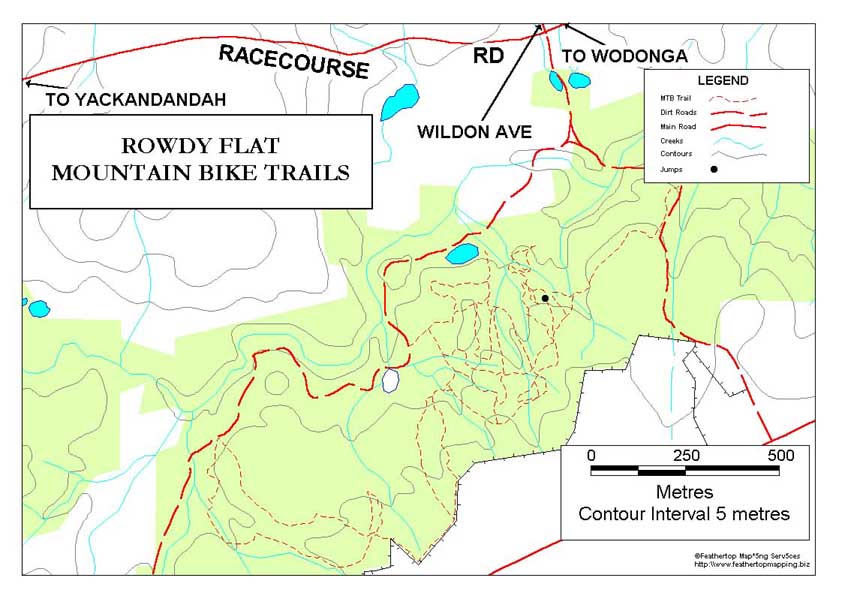 CLICK HERE TO DOWNLOAD A PRINTABLE ROWDY FLAT MAP (PDF, 56KB)
Looking for somewhere to stay in Yackandandah (with the MTB trails at Rowdy Flat nearby) ?
Stay with Simon and Zinna at
Yackandandah Hideaway
. Simon is one of the main trail builders at Rowdy Flat
and would love to show his guests the fruits of his labour. Support singletrack activists !