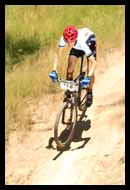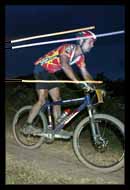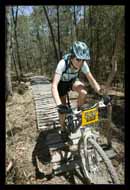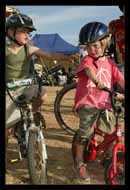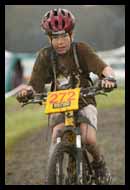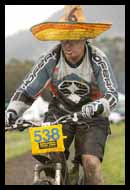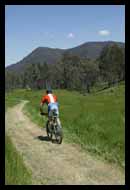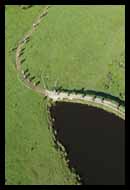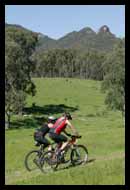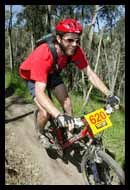 PUSHYS ROSEWHITE 12 HOUR




SATURDAY MAY 17, 2014



What is the PUSHYS ROSEWHITE 12 HOUR ?

The PUSHYS ROSEWHITE 12 HOUR event is an off road challenge or endurance mountain bike race which can be entered solo or in a team of 2,3,4 or 6 people (same or mixed sex). The PUSHYS ROSEWHITE 12 HOUR event is a race in which the competitor/s with the most laps after 12 hours of racing wins. The competition is not only against the other teams and individuals but against the terrain, the clock and yourself. It's more than just an event though, it's a total mountain bike festival experience with the emphasis on having fun - there's onsite bush camping, great food available, a massage tent, entertainment and licensed bar. Product prizes for solo riders and teams and crazy random spot prizes will be awarded. New for 2014 is the inclusion of the Pushys Rosewhite 6 Hour event for those not up to the challenge of a 12 hour race.

Where ?

Location: Rosewhite in NE Victoria (20 min drive from Myrtleford)

Approximate travel times to the ROSEWHITE 12 HOUR event from-

MELBOURNE- 3.5 hours | SYDNEY- 7 hours | CANBERRA- 4.5 hours
ADELAIDE- 10 hours | MOUNT BEAUTY / BRIGHT- 35 minutes | BEECHWORTH- 40 minutes


View Rosewhite 12 Hour in a larger map

When ?

Saturday May 17, 2014
Start: 9.00am
Finish: 9.00pm (TBC...there may be an earlier start and finish time due to sunset being earlier)
Registration Open: Friday 2pm- late; Saturday 6:30am - 8:30am

The Mountain Bike Course

The PUSHYS ROSEWHITE 12 HOUR (and 6 HOUR) course is a 13km loop which is a mix of fun flowing singletrack and fire trails. The course should be achievable by almost all fairly competent mountain bike riders with a reasonable level of fitness. The course itself is achievable by all except for the complete novice or inexperienced mountain bike rider. Each lap of the course will take an average of 1 hour.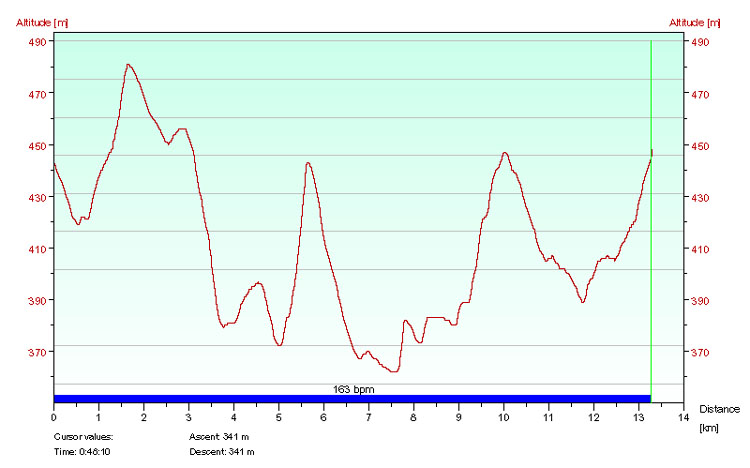 Arrival

Teams can show up as early as Friday May 16 after 2pm, with friends and family. This is an opportunity to prepare yourselves, and your camp/pit area, well in advance of the 9.00am official start time on Saturday. The course will also be open to pre-ride from 2pm until sunset on the Friday.

What's included at the PUSHYS ROSEWHITE 12 HOUR / 6 HOUR event?



* On-site bush camping (Friday & Saturday nights)

* Toilets

* Showers

* Massage Tent

* Fully marked course with first-aid

* Food catering on-site

* Licenced Bar

* Bike shop mechanical support available -

PUSHYS BIKE WAREHOUSE ALBURY

* Timing

* Entertainment

* and much more...


What do I need to bring ?

Each rider must have the following equipment whilst on the course-

* Serviceable mountain bike
* Australian Standards certified cycling helmet
* 1 full water bottle (Camelbaks allowed)
* Additionally between the hours of 4.30pm until the last rider through after 9pm,
one functioning front light, one functioning rear light and a spare white light.
* MTBA full licence or alternatively a day licence can be issued for $20.
This licence covers you, your fellow competitors and the event with insurance.



Support Crew



Individual competitors must have a support crew. A well-rested driver for the return journey after the race is strongly recommended for all riders. You will need to set up your campsite and transition area, as well as supplying your team mates with food and drinks

Event Sponsors ?

Please help support our event sponsor's where possible who help to make it all possible. The PUSHYS ROSEWHITE 12 HOUR sponsor's include the Pushys Bike Warehouse Albury, DeadlyTreadlies.com.au, Ground Effect , Giant Bicycles, Hammer Nutrition, Coates Hire and Gravity Sports .

Accommodation ?

Basic bush style camping with toilet facilities, showers and drinking water is included with your entry fee. If you wish to stay at a caravan park, motel, B&B or similar style of commercial accommodation available nearby, please contact the Alpine Information Centre on 1800 991 044. The nearest major town is Myrtleford which is a 20min drive. There are some B&B's located nearer to the PUSHYS ROSEWHITE 12 HOUR site at Rosewhite.

Catering ?

Competitors and visitors to the Pushys Rosewhite 12 Hour / 6 Hour are welcome to bring along and cook their own food but there's really no need to at all ! We provide a good range of well priced catered food to satisfy any hunger. There will also be a coffee van onsite for your caffeine fix and some local beers and wine available to enjoy !

Proposed Menu for Pushys Rosewhite 12 Hour | Rosewhite | May 16-18, 2014






Porterhouse Steak Sandwich + Coleslaw & Onions

$7.50
Wagyu Burgers + Coleslaw & Onions

$6.50
Wagyu Sausage on Bread + Onions
$2.50
Chicken Thigh Fillet (marinated)+ Coleslaw & Onions

$6.50
Bacon and Egg Roll

$5.00

Vegetarian Wrap

$4.50
Ham Salad Wrap with seeded mustard
$4.50
Hotdogs

$4.00
Hotdogs and Cheese

$4.50
Bolognaise Pasta dish

$6.50
Vegetarian Pasta dish


$6.50
Fresh fruit






Soft Drinks

$2.50
Bottled Water

$2.50
Energy Drinks
$4.50







Any more Questions or Queries ?



Please feel free to contact Paul Fitzgerald on 0419 317 012 or e-mail- gravitysports@bigpond.com
Also check the forum for updates, working bees, pics and further details.